Un couple de Seattle à la rencontre de la ville rose !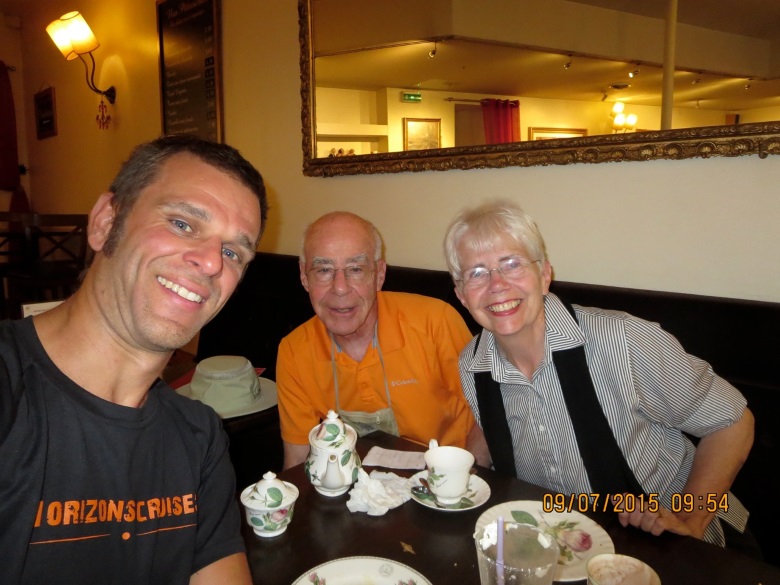 Il y a un mois, des touristes américains sont venus visiter notre ville. Ils ont pu la découvrir avec Thomas, greeter à Toulouse depuis 2013.
Ils ont été enchantés par cette rencontre, voici leur témoignage :
My husband and I definitely enjoyed our time with Greeter Thomas Romeo on Sept. 7. I am enclosing a photo that we took with our camera while we were with him. (As I recall, he also took a couple of photos with his smartphone.)

We met him in the afternoon after he left work and we walked around Toulouse streets with him and then went to Le Salon d'Eugenie for tea on rue des Lois, a place that we never would have discovered if not for him.

He answered many questions that we had, not only about his life in the circus business but also about things to see in Toulouse. For instance, two days later we followed his suggestions by visiting Pech David Jardin, Poissins Bleu Boulangerie, Place Mage, rue Ozenne, and several other places that he mentioned to us.

He invited us to a performance his company was doing on Friday night and also to a mid-week handball event.
Thank you for your good organization. I look forward to referring a friend to Toulouse Greeters next year when he visits Toulouse for the first time.
Thanks again.