Rencontre entre Karen et Lucile à Toulouse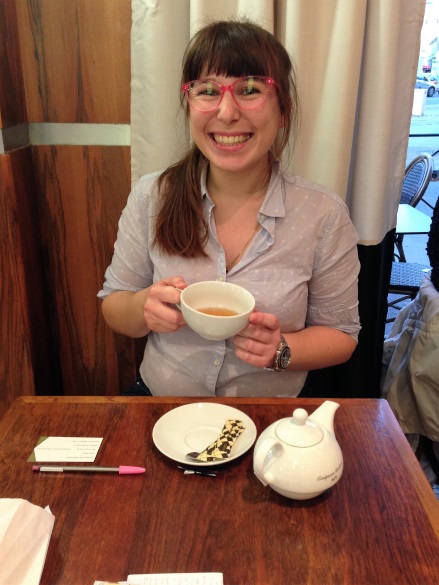 Karen qui habite à Blois a rencontré Lucile entrée dans le réseau Toulouse Greeters en 2013.
Voici son témoignage sur le greet du 10 novembre, merci à elle !
I wanted to email you and tell you how much I enjoyed meeting Lucile with her lovely pink glasses. She showed me some of her favorite streets and sights in the center of Toulouse and then we sat in a cafe where she wrote down her suggestions for restaurants and circled the sites she recommended I see after asking me what I was interested in. For example, I love markets, so she suggested Carmes as I had already visited Victor Hugo and the EDF site was amazing as well. She circled sites on the map in pink!!

Normally I hire a professional guide to take me on a two hour tour of whatever city I am visiting. This time I thought it would be fun to try a greeter. It was a much more personal experience and I would do it again. I appreciate that Lucile was willing to spend an hour with me on her day off from work. I'm sure she would have stayed longer, but I didn't wish to impose. When I asked her why she had volunteered to be a greeter, she said she wanted to share her passion for Toulouse and practice her English. The other thing I appreciated was that she was right on time. After 15 years in France, I still can't stand tardiness.

Thank you so much for making the effort to find me a greeter. I know it wasn't easy as it was a holiday.